The Wandering Kite is a high-quality programme of thematically and stylistically diverse animated shorts for the youngest of audiences.
The programme features contemporary works from central and eastern Europe. Suitable for children aged 4 and over, the films have been carefully selected by Martina Peštaj, a media psychologist and head of the Children's and Youth Programme at Slovenia's National Television, and Igor Prassel, the Director of the International Animated Film Festival Animateka.
Films: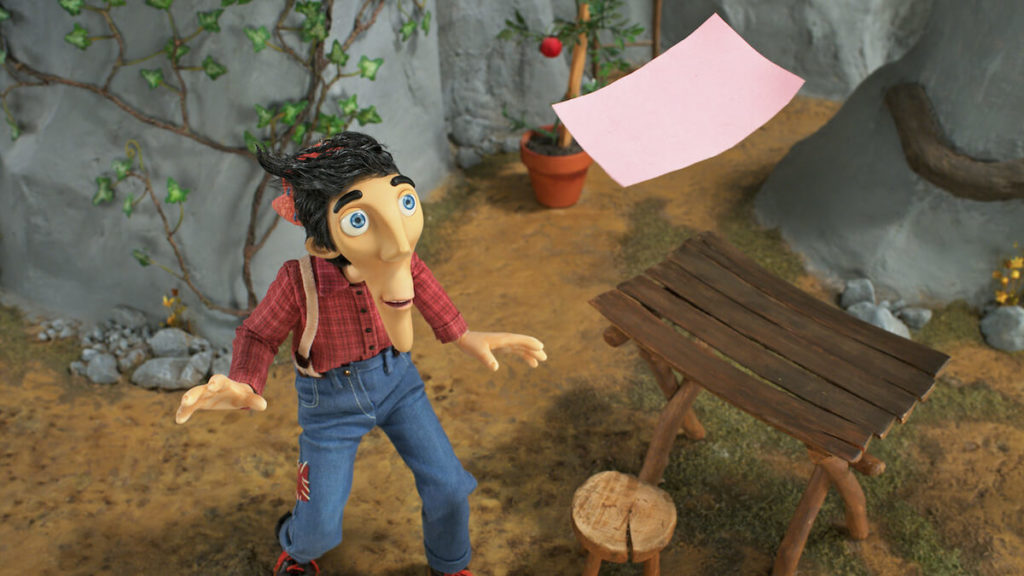 Kolja Saksida, Slovenia, 2019, 2'45'', no dialogue
Koyaa wants to do some watercolour painting outdoors. When he grabs his brush to start, the sheet of paper starts folding all by itself – once, twice… – flying off as a paper airplane. As he tries grabbing it, the plane transforms into a jumpy frog, then a ship and soon a butterfly… Koyaa realizes he'll need a special plan to outsmart the tricky paper sheet.
Mr. Night Has a Day Off
Pono Nakties laisvadienis
Ignas Meilunas, Lithuania, 2016, 2', no dialogue
Mister Night visits the city in the daytime, turning everything he can find from light to dark.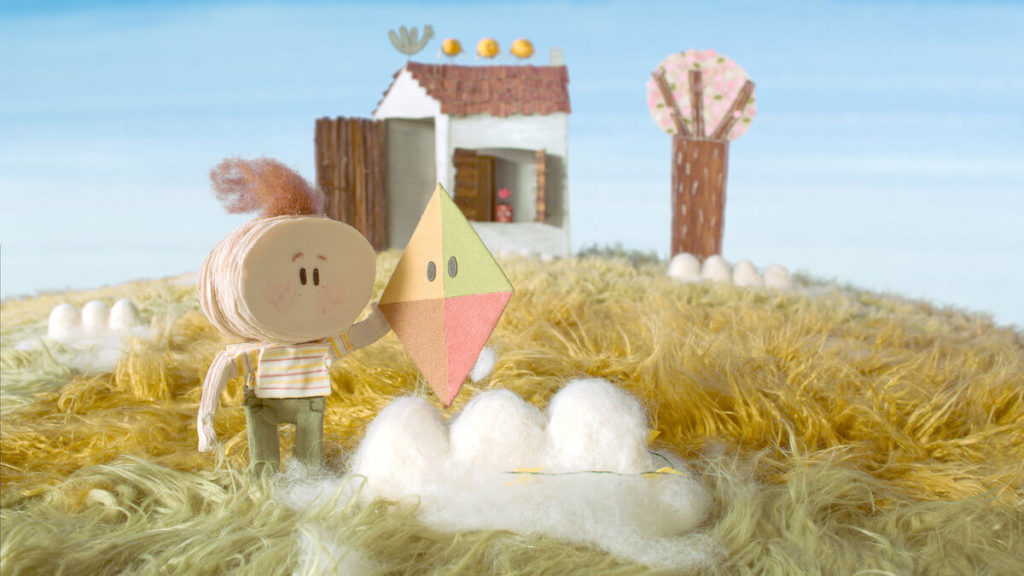 Martin Smatana, Czech Republic, Slovakia, Poland, 2019, 13'5'', no dialogue
A boy visits his grandfather in his home on a hill. They spend the warm summer day flying a kite, the grandfather's gift to the boy. By autumn, the old man has grown frail and thin, and one day a strong wind blows him up into the clouds. The following spring, the boy and his grandfather reunite.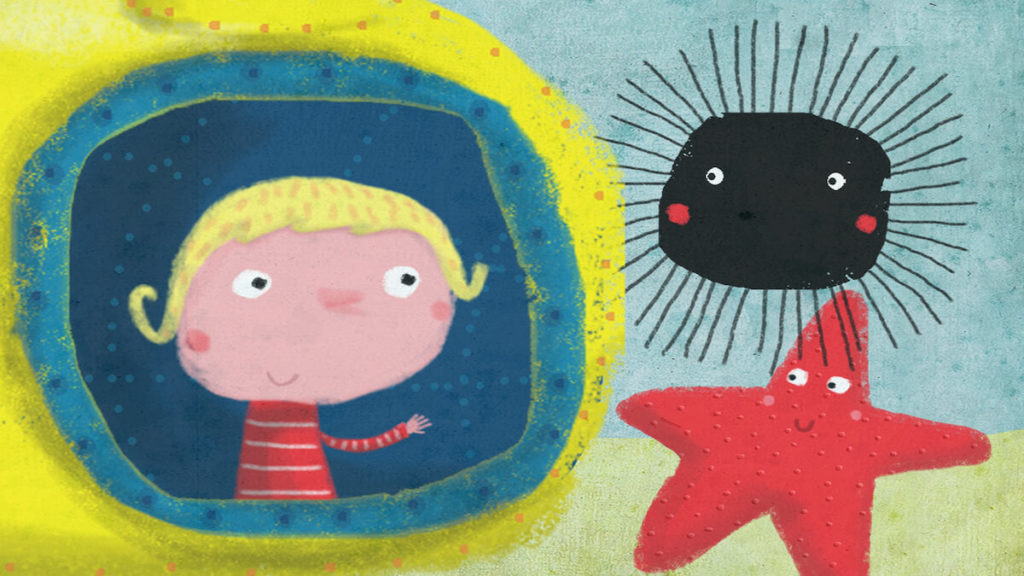 Ivana Guljašević, Croatia, 2018, 3'56'', no dialogue
A yellow submarine dives into the ocean to explore the colourful variety of marine life, from a frisky sea urchin to a curious starfish.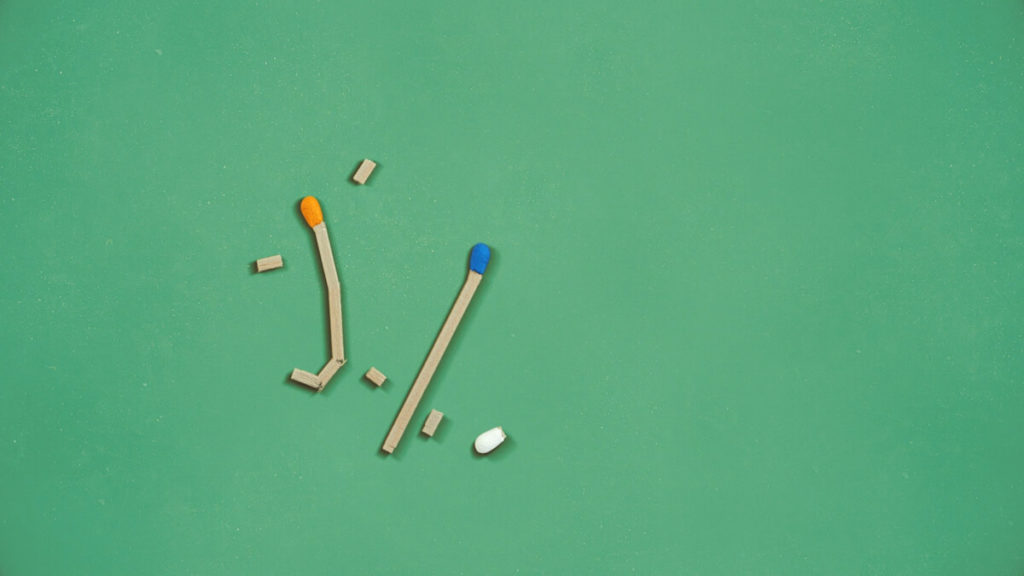 Mitch-Match: Episode 6
Mitch-match Sorozat Hatodik Epizód
Géza M. Tóth, Hungary, 2020, 2'12'', no dialogue
There's only one matchstick left in the box. This ordinary thing is the protagonist of the Mitch-Match series. The character embarks on a journey in every episode and always returns to the box. Something so common is an opportunity for endless playful and imaginative adventures evoking everyone's fantasy world.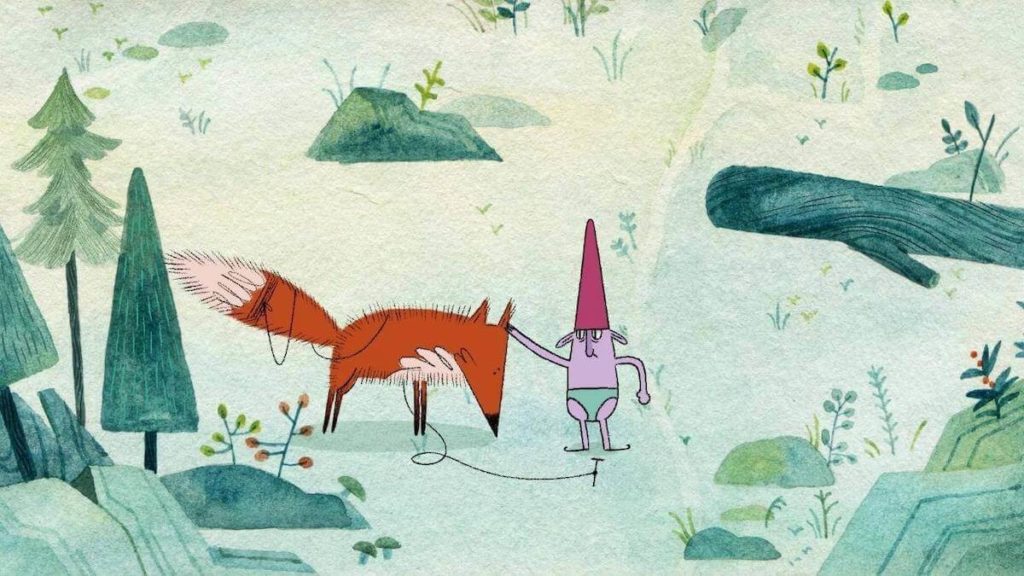 Filip Diviak, Zuzana Čupová, Czech Republic, 2018, 4'44'', no dialogue
Mr. Gnome is sunbathing happily in his garden when suddenly a little cloud appears out of nowhere and hides the sun. Mr. Gnome decides to chase the cloud away, even if this takes a fair amount of effort.
Prince Ki-Ki-Do: On the Run
Grega Mastnak, Slovenia, 2018, 5', no dialogue
A chick known as Prince Ki-Ki-Do, a fearless fighter for the rights of forest inhabitants, is the protagonist of the eponymous animated series. In this episode, a strange creature – a frightened long-necked Ostrich – is on the run from a ruthless hunter. Can Prince Ki-Ki-Do save Ostrich?