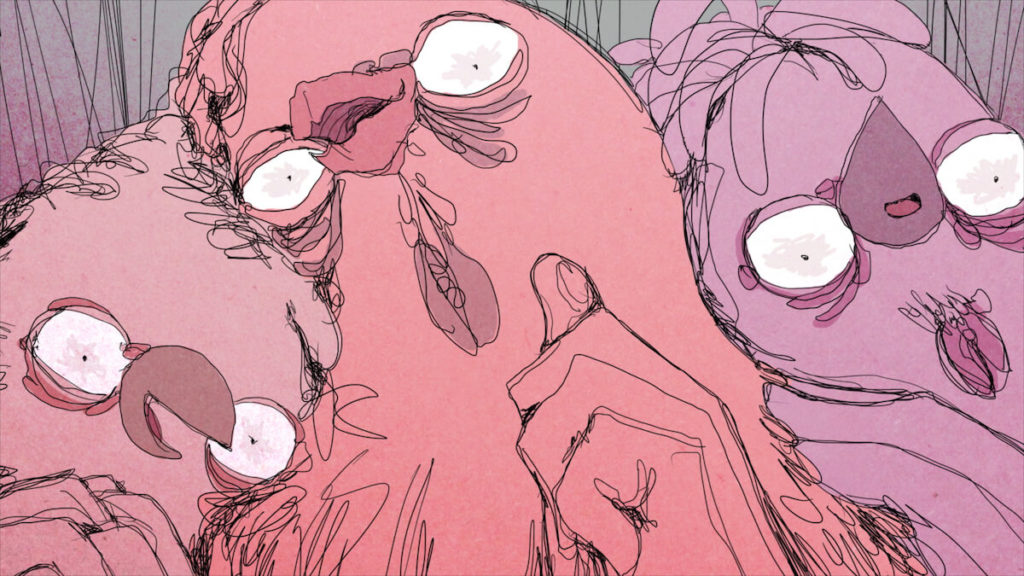 Bikes, Beasts and Washing Machines
"Bikes, Beasts and Washing Machines" is a collection of short stories from the Central and Eastern European region, curated by Mihai Mitrică (artistic director of Animest Festival).
The programme is a showcase of different animation techniques through which filmmakers from Croatia, Czech Republic, Romania, Slovenia and Slovakia present the audience with a unique worldview. From stop-motion to 3D animation, the selection includes 10 short films that tell different and interesting stories, some of them with a humorous touch, others discussing hot topics that we are all confronting in our daily lives.
This part of Europe may not share a homogeneous history of recent animated films, but it overflows with talent and a surprising diversity of voices. Some of them have stood out in film festivals and received awards worldwide, others have touched a chord in their own countries and have encouraged the local industry to produce more animations.
This programme is an invitation to sit back, relax and enjoy quality filmmaking emerging from Central and Eastern Europe, but also to reflect and discuss the films further, be it among cinephile friends or among professionals of the field.
Screening order:
Cockpera – Croatia 2020, 4 min 34 sec, dir. Kata Gugić (no dialogue)
Washing Machine – Czech Republic 2020, 5 min, dir. Alexandra Májová (no dialogue)
Nighthawk – Slovenia 2016, 8 min 50 sec, dir. Špela Čadež, (Slovenian dialogue)
Ceva – Romania 2018, 9 min, dir. Paul Mureșan (no dialogue)
Farewell – Slovenia 2016, 6 min, dir. Leon Vidmar (no dialogue)
Wild Beasts – Slovakia 2019, 9 min, dir. Marta Prokopová & Michal Blaško (no dialogue)
The Blissful Accidental Death – Romania 2016, 15 min 05 sec, dir. Sergiu Negulici (Romanian dialogue)
Cyclists – Croatia 2018, 7 min 19 sec, dir. Veljko Popovic (no dialogue)
Yellow – Slovakia 2017, 7 min, dir. Ivana Šebestová (no dialogue)
Daughter – Czech Republic 2019, 14 min 43 sec, dir. Daria Kashcheeva (no dialogue)